FILLING SYSTEM ON MOVABLE TROLLEY FOR NON FOAMING PRODUCTS (Model: MFS-TF)
DESCRIPTION:
The mobile filling trolley system is used for semi automatic filling of small pails / cans & jars. And it's mainly suitable for non foaming products. The entire filling system can be moved anywhere by it's trolley arrangement.
Features:
Suitable for Non-foaming products.
Available for capacity ranging from 100g to 50kg Pails & Cans.
Load cell based weighing platform with idler / powerised roller.
Three stage filling operation (coarse, fine and super fine) for better filling accuracy and consistent performance.
Pillar arrangement for mounting pneumatically operated top filling lance fixed with rack & pinion assembly for height adjustment to fill containers of different heights.
Complete assembly of weighing platform, control panel, pillar arrangement with lance is placed on a mobile trolley.
Drip collection tray provided to avoid material spillage on container and platform.
Auto inflight compensation facility to get good accuracy.
Inbuilt totalizer and drum counter.
Recipe / SKU management facility for various density products with separate target setting.
Optional:
Capping and crimping tools.
Connectivity with PLC & SCADA.
Available for Ex Zones.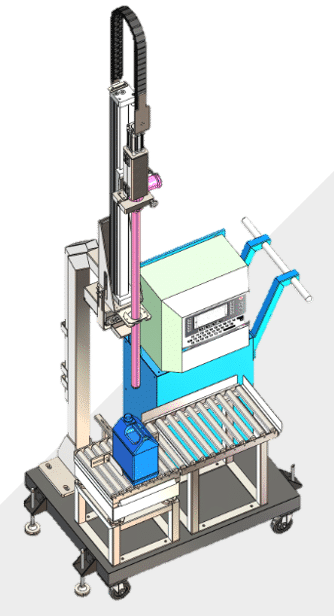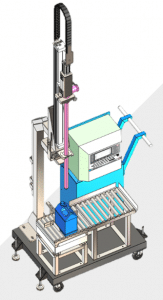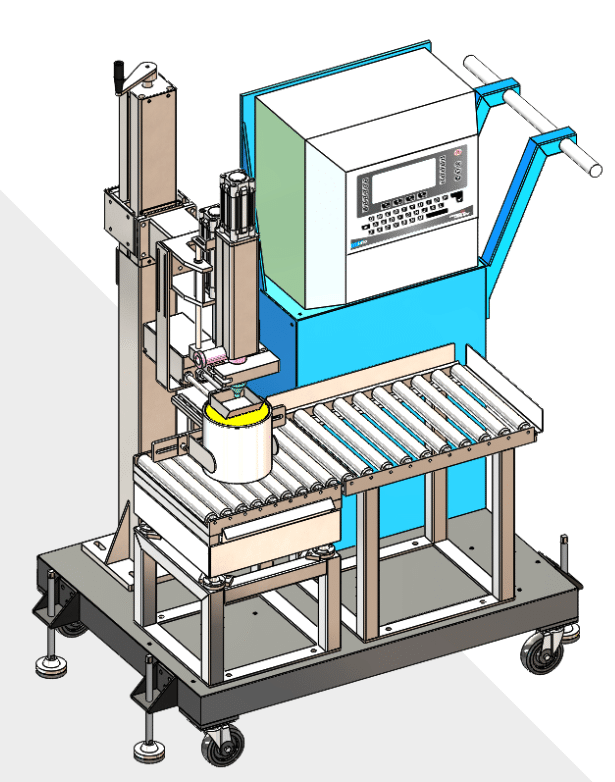 The other products in the range