FILLING SYSTEM WITH BUFFER TANK ON MOVABLE TROLLEY FOR NON FOAMING PRODUCTS (Model : MFS BT)
DESCRIPTION:
The mobile filling trolley system is used for semi automatic filling of small pails / cans & jars. And it's mainly suitable for non foaming products. A buffer tank considered with system for good speed and consistent results of filling. The entire filling system can be moved anywhere by it's trolley arrangement.
Features:
Suitable for Non-foaming products.
Suitable for capacity ranging from 100g to 50kg.
Load cell based weighing platform with idle /powerised roller.
Two stage filling operation (coarse and fine) for better filling accuracy and consistent performance.
Buffer tank provided with filling nozzle and teflon foot valve with float valve for the level control.
Rack and Pinion screw for platform height adjustment to fill containers of different heights.
Complete assembly of weighing platform, control panel, structure to hold buffer hopper is placed on a mobile trolley.
Auto inflight compensation facility to get good accuracy.
Inbuilt totalizer and drum counter.
Recipe / SKU management facility for various density products with separate target setting.
Optional:
Capping and crimping tools.
Connectivity with PLC & SCADA.
Available for Ex Zones.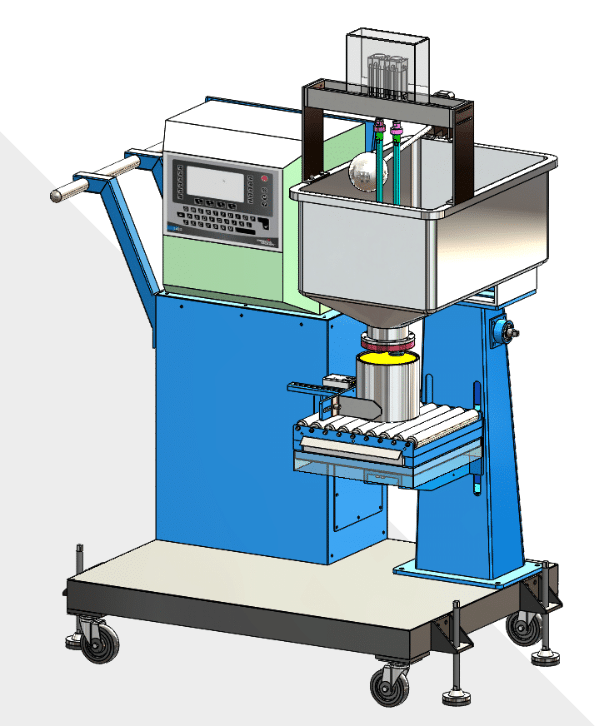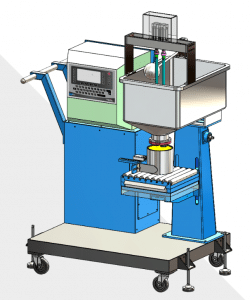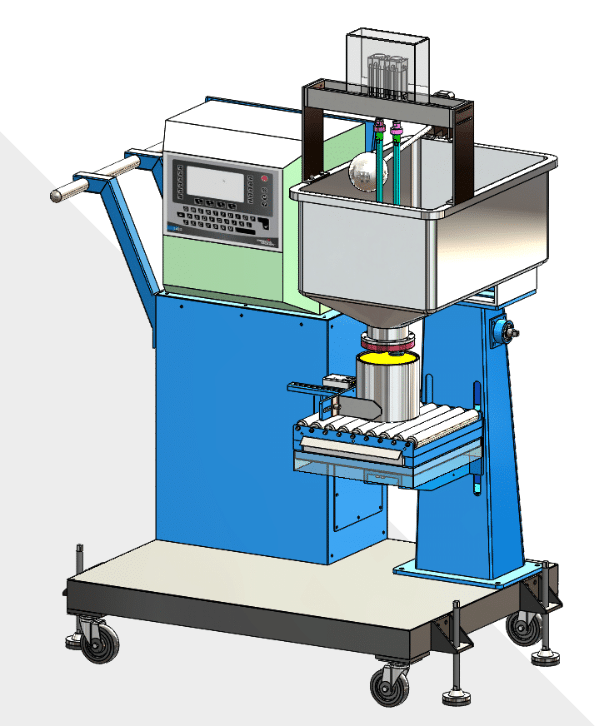 The other products in the range